I am

Christine Otten


and I'm a

design director.

creative strategist.

website designer.

professional.

good person.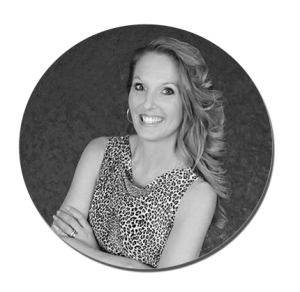 Professional, responsive and valuable member of the Republic-Times newspaper team. Our award winning website www.republictimes.net has been recognized by the Illinois Press Association winning first place in 2019, 2017, 2015, 2014 and 2013. The Southern Illinois Editorial Association voted our website the best in the business in 2019, 2016 and 2014. Christine has been making us shine since 2012 and she can do the same for you!
As someone with decades of experience in the customer service/hospitality industry, selection of service providers is often a daunting task. When it came to the design and execution of a website for my business endeavor, the choices and options seemed overwhelming. My decision to select and work with Christine Otten proved To be one of – if not THE – best decision I made. With 'quality service' defined as consistently attending to details and exceeding the expectations of customers, Ms. Otten has unquestionably delivered on both counts.
In short, Christine is amazing. Her designs are cutting edge, professional, and client specific. Christine designed my first website in 2009. And through the years, she has let me know when a design update was needed to keep up with the times. My website never has that dated feel. It always looks new and fresh. Her assistance with SEOs has grown our client base from the USA to include the entire world. Honestly, this is just the tip of the iceberg concerning the accolades that I would like to list for Christine. There isn't any other person I trust more to help me maintain the gateway of my livelihood. Thank-you Christine for all you do.
If you engage Christine Otten as your Web Designer and Digital Strategist, you get a complete service from ingratiating introduction to a thoughtful presentation with wit, innovation and eye appeal. How refreshing it is to deal with competency!
Working with Christine has been a breath of fresh air! I'm so excited to be working with a professional who I trust 100% to be able to handle any website, email, marketing and SEO project or issue that I have. Having worked with quite a few developers in the past, none come even close to Christine's level of expertise and communication.
Christine went above and beyond our expectations. She kept the project on budget and schedule which was extremely important. Additionally, Christine, was very knowledgeable providing valuable input that helped refine the scope of our project. We will be using her in the future and would highly recommend her services.
Christine has been a great help to my business. She oversees my website and is quick to recommend anything that may help keep things running smooth and promote my company.
When we were looking for a partner to build our Logistics Website, it was clear that Christine Otten was superior in every aspect. From the initial meeting to the implementation of the project to the continuing support we received, we knew we were in very capable hands. Our project would not have been nearly as successful as it was without the amazing work provided by Christine. I can't recommend her highly enough, and look forward to completing other projects with her in the future.
Extremely knowledgeable and always willing to help us with any issues. Christine responds quickly to our questions and problems. She's great to work with.
Christine is great to work with and is always a phone call away!

Kermit Constantine
Mike Jones

Tiffany Brandenburg

Cynthia Miller

Rick Prince

Michelle Reynolds

Troy Brandenburg

Mike Wesselman

Marcia Braswell

Wendy Hill