Share a Single File from OneDrive Desktop – Mac
Follow these simple steps to share a single file on your Mac computer to others through OneDrive. There is no need to login into the Office.com portal to share files through OneDrive. OneDrive is Microsoft's online backup and syncing service providing you with 1 TB​ of storage in the cloud.
** IMPORTANT NOTES: The file you want to share needs to be in OneDrive already. You will only have to do steps #1 and #2 one time. – we are just putting the OneDrive icon on the right click menu in Steps 1-2.
STEPS:
#1: Right click on the folder you want to share to your OneDrive team. Select SHARE>MORE….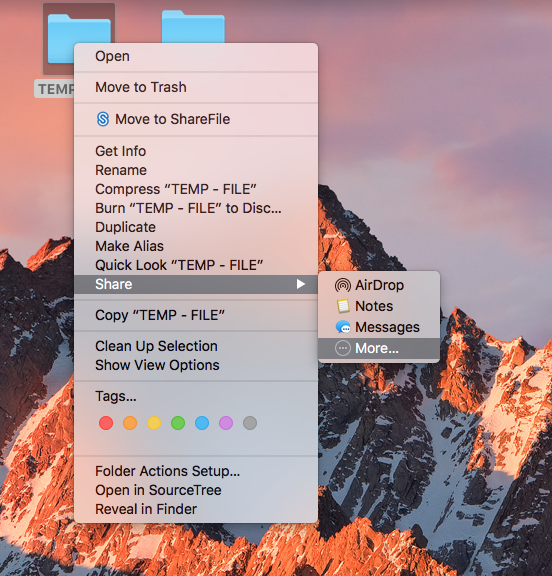 #2: The below box will pop up select the top option All (All third party extensions) – scroll down to OneDrive and toggle checkmark on>close the window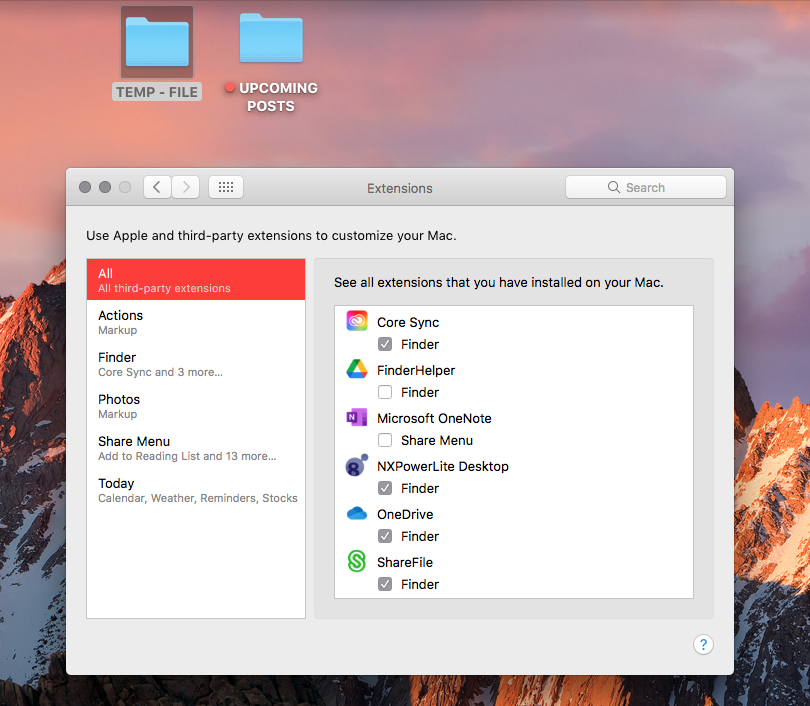 #3:  Right click on the file you want to share >select the OneDrive icon (Share)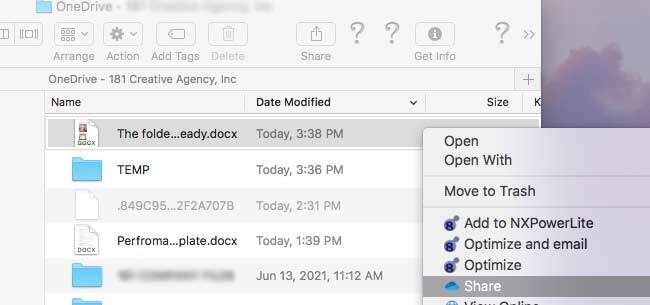 #4: Input the email address of the person you want to give access to > type optional message and click Send button